See the Archive for results from other seasons.

2016-2017
The 2017 High School National Championship Tournament was held in Atlanta, Georgia on 5/27 and 5/28. Blair's A Team placed 15th in a field of 304 teams. The B Team placed 65th

The team won the It's Academic finals and superbowl.

The team was also featured as the National Academic Quiz Tournaments' High School Team of the Week.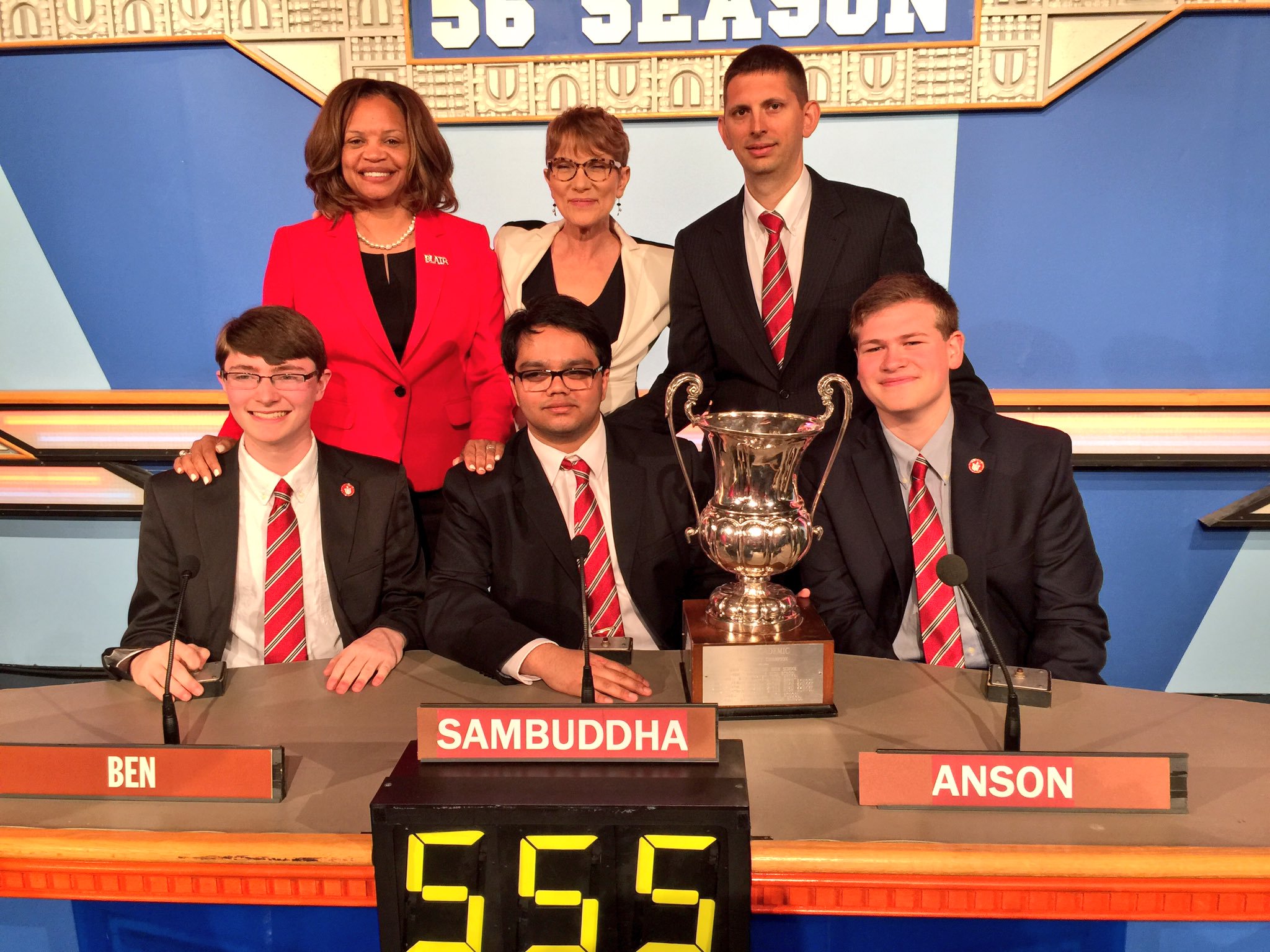 Members
Sambuddha Chattopadhyay('17)*
Anson Berns('19)
David Witten('18)
Ian Rackow('19)
Ben Miller('18)

Haydn Gwyn('19)*
Sophia Weng('20)
Matthew Shu('20)
Matthew Shu('20)
Daniel Levy('20)
Jason Ma('18)
Shawn Zhao('20)
Results from 2016-2017:
1st Place
2nd Place
3rd Place
Other Results